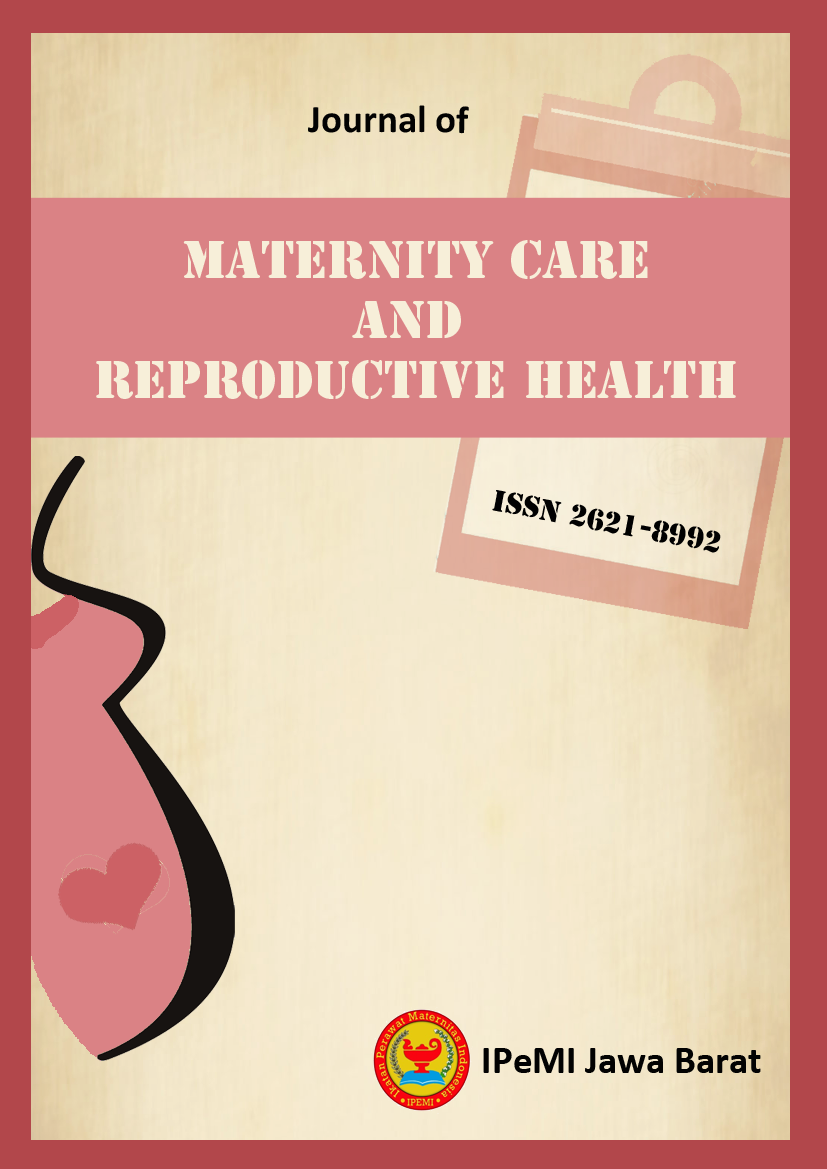 Journal of Maternity Care and Reproductive Health (JMCRH) is the official journal of Maternity Nurses Association (Ikatan Perawat Maternitas) in West Java, Indonesia.
JMCRH is interested in publishing research papers, literature review, evidence-based practice, case study, quality improvement, and theory on a variety of topics from Indonesia and international authors. Journal content covers the all care in relation to pregnancy, giving birth, postpartum period, newborn, reproductive health, and women's health.
JMCRH is published four times a year in February, Mey, August, and November. 
JMCRH has an e-ISSN 2621-8992
Focus and Scope
- Maternity Care
- Newborn
- Reproductive Health (Males and Females)
- Women's Health (Women's life spam: adolescent, reproductive age, elderly)

Midwifery
Announcements
No announcements have been published.
Vol 3, No 3 (2020): Journal of Maternity Care and Reproductive Health